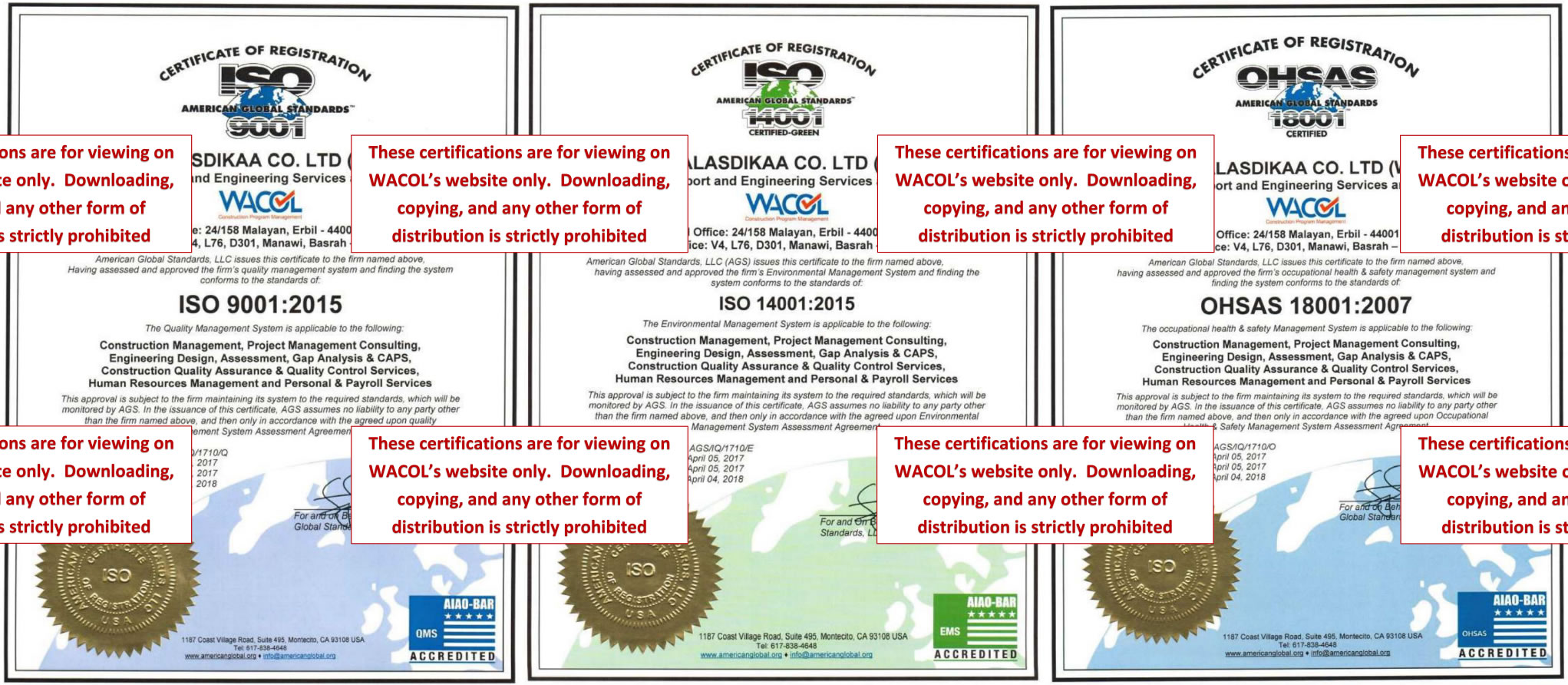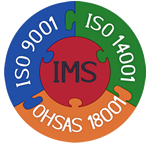 Clients' satisfaction wouldn't be achievable without promoting and integrating internationally recognized standards and best practices across the business. Therefore, at WACOL, our ISO awarded Integrated Management System (IMS) components provide a clear view of our operating conditions and functions from Quality Management System (QMS) to Environmental Management System (EMS), and Occupational Health and Safety Management System (OHSAS):
ISO 9001:2015 (QMS) – Endorses WACOL's processes and procedures for consistently and efficiently provide a quality service that matches the regulatory standards and applicable statutory.
ISO 14001:2015 (EMS) – Endorses WACOL's criteria for identifying and controlling its environmental impact which leads to efficient and sustainable performance.
OHSAS 18001:2007 (OHSAS) – Endorses WACOL's practices in providing the right method and standards for occupational health and safety, anywhere and anytime.
WACOL's ISO certified QMS, EMS, and OHSAS are applicable to the following services:
Construction Management
Project Management Consulting (PMC)
Engineering Design, Assessment, Gap Analysis & CAPS
Construction Quality Assurance & Quality Control Services
Human Resources Management
Personal & Payroll Services